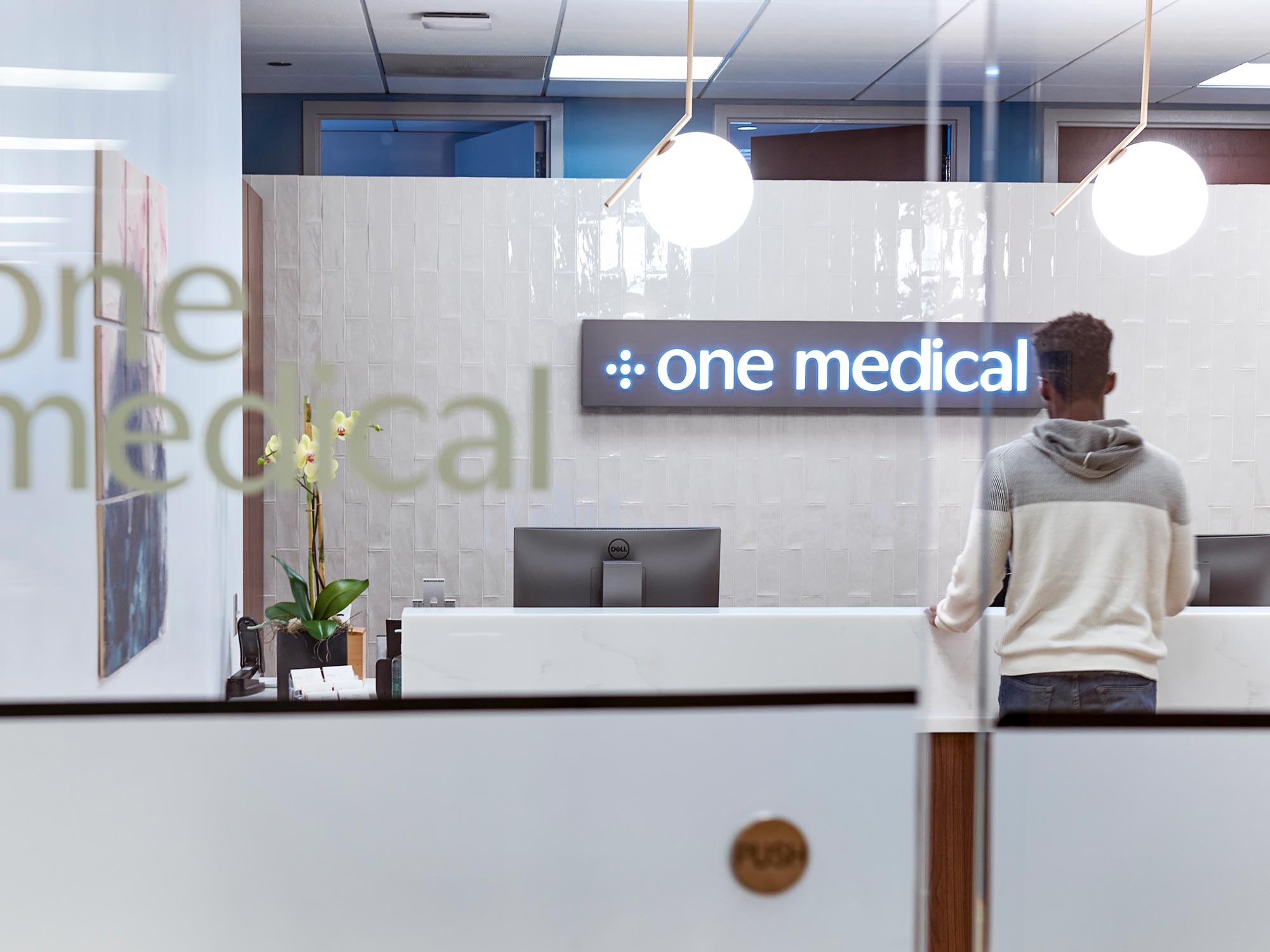 One Medical: Building a Sign Family to Keep up with a High-Growth Medical Group
One Medical specializes in providing customers seamless access to comprehensive primary care, and they're growing rapidly. At more than 50 existing locations, they needed an extensive rebrand of their signage materials. About 50 additional clinics were new construction, requiring an entire package of interior and exterior signage to be fabricated and installed.
One Medical's brand had to keep up with their explosive growth. We created a sign family that would maintain the integrity of their brand standards, while incorporating a variety of interior signage types. One of the more impactful types were those making many customers' first impression when walking into a clinic: the bold illuminated signage hanging in the waiting room.
"Their ability to provide accurate and timely code reviews have saved us time and money on projects. They get the urgency that projects require. As an example, when I was doing a branding change, we left off one location from the list. We did not discover this until right before the deadline. Identiti came up with a temporary sign and was able to get it installed by the deadline. The temporary sign looked great and was a major improvement from the sign it replaced." 
— Jamie Goldberg, Vice President of Real Estate & Development
Services & Scope of Work
While our team was working at two very different types of locations (existing vs new construction), the results we delivered had to be same. Producing a consistent and reliable experience is a hallmark of our service; and for One Medical, it was an absolute requirement in bringing their brand forward during this hyper-growth stage of their company. Check out some of the highlights from the project:
Wayfinding
ADA and Directional Signage are critical to help patients and visitors navigate throughout the building. ADA Signage may differ based on state requirements and regulations. An attention to detail, deep understanding of regulations, and thorough communication between everyone on the project ensured accuracy every step of the way.
Window Vinyl
While a new location was under construction, we installed window vinyl and graphics to project the brand's presence and drum up excitement in the community for the opening day.
Restoration
When old branding materials and signs needed to come down, our team repaired and restored any surface damage. Whether it involved painting or patching on wood, marble, or wallpaper, we made the walls look like new.