MyEyeDr: Hooked at First Sight
MyEyeDr, a personalized eye care experience by trusted local optometrists, opened its first location with a broader mission to re-invent the eye care and eyewear experience in 2001. Identiti is the primary contact for rebranding current MyEyeDr locations as well as assisting in the construction of new locations.
Services & Scope of Work
Each year, Identiti oversees between 100–200 projects for MyEyeDr locations throughout the US. The high volume of projects is driven by MyEyeDr's growth strategy fueled by both acquisitions of existing clinics and de novo construction.
All projects require a quick turn-around time, as the work orders shuffle between refreshes, remodels, and repair and maintenance needs. No matter a location's exterior signage demands, each requires updated interior signage. At a typical location, our teams install channel letters, tenant panels, and door vinyl. But at about half of the locations, we deliver custom work.
Maintenance Services
We offer a full suite of repair and maintenance services to cover any and all requirements, including: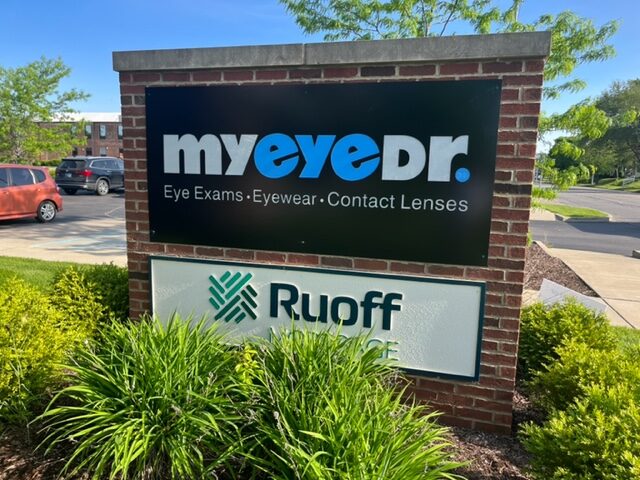 BALANCING ACTIVE PROJECTS AT 40 LOCATIONS
REBRANDING ACQURIED CLINICS
DELIVERING CUSTOM SIGNAGE AT 50% OF LOCATIONS
Rebranding Acquired Clinics
A key component of MyEyeDr's growth strategy is its acquisition of new clinics. When these acquisitions are absorbed into the group, it is crucial for a location's brand standards and elements to adhere to the larger brand family. This can include:
Learn more about maintenance and repair services for signage and branded elements.