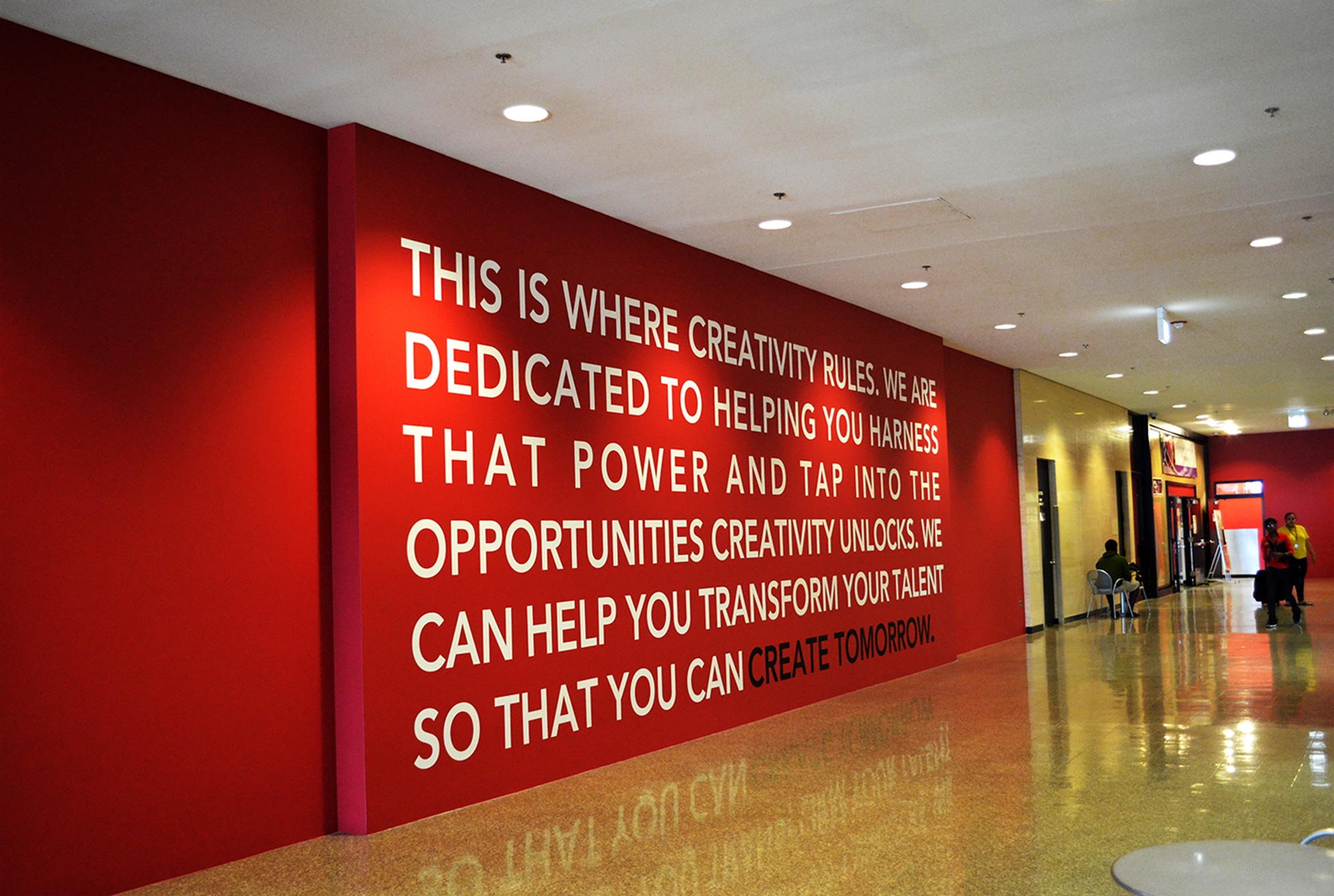 The Art Institute: Delivering on a big program.
The Identiti team was tasked with developing the product specifications, shop drawings, and production files for the new branded interiors of The Art Institutes, a higher education organization with fifty-one (51) campuses throughout North America.
Prototyping
Working directly with The Art Institutes' senior leadership, marketing, and facilities teams, and with the branding agency that developed the organization's new look, we developed a series of drawings, scales, and full-size prototypes before implementing a test fit at a new facility in Houston. With a specific challenge to provide a cost-effective, scalable solution set that would hold up to demanding, high traffic applications, our services, and products for the program included:
Implementation / Rollout Analysis Planning
Once the product family was approved and standards developed, a rollout schedule was developed to meet the client's timetable, factoring in new campus launches and relocations, and the academic calendars of specific schools. Planning considerations included:
Program Execution and Rollout
Over the course of 12 months, we successfully rebranded fifty-one locations throughout the U.S. and Canada, on budget and ahead of schedule. Special solutions and considerations include:
Building a quality sign is a given, but it's the ride we offer that's the difference. Sign up to join us on our journey and see how we shine against our competition.